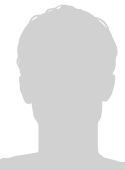 Dr.-Ing.
Kai Wellbrock
Funktionen
Wissenschaftlicher Mitarbeiter
örtliche Leitung der Versuchs- und Ausbildungskläranlage (VAK) Reinfeld
Organisation
Fachbereich Bauwesen
» Labor für Siedlungswasserwirtschaft
Fachgebiete:
Archäohydrologie, Abwassertechnik, Regenwasserbewirtschaftung
Biographie
- 2016
Promotion zum Dr.-Ing., BTU Cottbus
2009 -
Wissenschaftlicher Mitarbeiter, FH Lübeck
2007 - 2009
Masterstudium Bauingenieurwesen, Abschluss: M. Eng, FH Lübeck
2003 - 2007
Diplomstudium Bauingenieurwesen, Abschluss: Dipl.-Ing. (FH), FH Lübeck
2001 - 2003
Ausbildung zum Bauzeichner,
Publikationen
2018
Wellbrock, K.; Schlauß, S.; Heim, M.; Villatoro, C.; Blöcker, F.; Schotte, D.; Brockmann, V.; Lindner, C.; Grottker, M.; Knobloch, J.K.M. :
Spurenstoffe und Multiresistente Bakterien im Abwasser und deren Rückhalt in kommunalen Kläranlagen – Eine Projektstudie aus Schleswig-Holstein
, in Tagungsband der 30. Hamburger Abwassertage,
https://www.th-luebeck.de/hochschule/fachbereich-bauwesen/projekt-und-abschlussarbeiten/projekte/priosh/uebersicht/
2018
Wellbrock, K.; Heemeier, B.; Keilholz, P.; Patzelt, A.; Grottker, M. :
Hydrological investigations at ancient oasis settlements in north-western Arabia
, in Hausleiter, A.; Eichmann, R.; al-Najem, M: Tayma I: Archaeological Exploration, Palaeoenvironment, Cultural Contacts, S. 144-198, Archaeopress,
https://publications.dainst.org/books/index.php/dai/catalog/book/61
2018
Wellbrock, K.; Strauß, M.; Külls, C.; Grottker, M. : The oasis of Tayma, NW Arabia: Transformation in terms of Water Management and Hydrology during the last Millennia., in Purdue, L.; Charbonnier, J.; Khalidi, L.: From Refugia to Oases – Living in arid environments from Prehistoric times to the present day, S. 231-250, APDCA, Antibes
2018
Zielhofer, C.; Wellbrock, K.; S. al-Souliman, A.; Schneider, B.; Fitzsimmons, K.; Stele, A.; Lauer, T.; von Suchodoletz, H.; von Grafenstein, M.; Al-Khilfa, H.; Grottker, M.; Gebel, H.G.K.:
Climate forcing and shifts in water management on the Northwest Arabian Peninsula (mid-Holocene Rasif wetlands, Saudi Arabia)
, in Quartenary International, Vol. 473A, 120-140,
https://doi.org/10.1016/j.quaint.2018.03.001
2017
Wellbrock, K.; Grottker, M.; Gebel, H.G. : Archaeohydrological Investigation in NW Arabia. Potentials, Problems, Needs and Goals, in al-Tikriti, W.Y.; Yule, P.A.: Water and Life in Arabia, S. 27-43, Dar Al-Ummah Pub.
2016
Gebel, H.G.K.; al-Trrad, A.; al-Khlifa, H.; al-Amri, Z.H.; Abu al-Hassan, A.M.; Mahasneh, H.; al-Souliman, A.S.; Wellbrock, K.; Grottker, M.; Zielhofer, C.: The Socio-Hydraulic Foundations of Oasis Life in NW Arabia: The 5th Millennium BCE Shepherd Environs of Rajajil, Rasif and Qulban Beni Murra. , in Luciani, M.: Oriental and European Archaeology 4: The Archaeology of North Arabia. Oases and Landscapes. Wien, 2017., S. 79-114
2017
Wellbrock, K.: Wasserspiele und Zierbrunnen - Die Beeinflussung des Mikroklimas nicht nur in römischer Zeit, in Schattner, Th.; Fernando, V: Iberia Archaeologica, Band 19: Wissensübermittlung von der Antike ins Mittelalter: Wasser. La transmisión del saber de la Antigüedad a la Edad Media: el agua. Madrid, 2017., S. 115-129
2017
Wellbrock, K.; Heemeier, B.; Keilholz, P.; Patzelt, A.; Grottker, M. : Hydrological investigations at ancient oasis settlements in north-western Arabia. , in Eichmann, R.; Hausleiter, A.: Tayma I. Reports on Palaeoenvironment, Archaeology and History, Oxford, 2017., S. 68-122
2017
Wellbrock, K.; Grottker, M.; Gebel, H.G.K. : Archaeohydrological Investigation in NW Arabia. Potentials, Problems, Needs and Goals., in al-Tikriti, W.Y.; Yule, p.A.: Water and Life in Arabia, Abu Dhabi, 2017., S. 27-43
2018
Zielhofer, C+; Wellbrock, K.+; S. al-Souliman, A.; Schneider, B.; Fitzsimmons, K.; Stele, A.; Lauer, T.; von Suchodoletz, H.; von Grafenstein, M.; Al-Khilfa, H.; Grottker, M.; Gebel, H.G.K.+ (+ these author contributed equally to this publication).: Climate forcing and shifts in water management on the Northwest Arabian Peninsula (mid-Holocene Rasif wetlands, Saudi Arabia). , in In: Quarternary International, Vol. 483, Part A., S. 120-140
2017
Cura Aquarum in Greece: Proceedings of the 16th International Conference on the History of Water Management and Hydraulic Engineering in the Mediterranean Region. , in edited by K. Wellbrock: Schriften der DWhG, Band 27-1, Siegburg, 2017., S. 354
2017
Cura Aquarum in Greece: Proceedings of the 16th International Conference on the History of Water Management and Hydraulic Engineering in the Mediterranean Region. , in edited by K. Wellbrock: Schriften der DWhG, Band 27-1, Siegburg, 2017., S. 344
2017
Wingrich, H.: Die Wasserversorgung im Spiegel der Briefmarken. , in herausgegeben von K. Wellbrock: Schriften der DWhG, Sonderband 16, Siegburg, 2017., S. 209