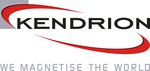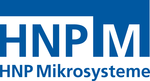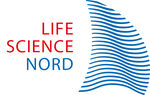 11. Workshop
Der 11. Workshop fand am 4. Juli 2018 als Session "Microfluidics" erneut im Rahmen der "Lübeck Summer Academy on Medical Technology" statt (zum Programm).
Unternehmen hatten die Möglichkeit, sich in einer Table-Top-Ausstellung zu präsentieren. Wissenschaftliche Projekte konnten mit einem Poster vorgestellt werden.

Vorträge
Welcome
Gabriele Gillesen-Kaesbach, President, University of Lübeck

Keynote I: AI Now and in the Future - Opportunities and Risks
Wolfgang Hildesheim, Head of Watson and AI, DACH - IBM Cognitive Solutions, IBM Deutschland GmbH, Hamburg

Keynote II: Emerging Medical Technology in Politics and Society
Christopher Coenen, Institute for Technology Assessment and Systems, Analysis (ITAS), Karlsruhe Institute of Technology (KIT)
Bringing the Lab out of the Lab: A Microfluidic based In Vitro Diagnostics Platform for Multiple Biomarker Point-of-Care Detection (PDF)
Frank Bier, Fraunhofer-Institut for Cell Therapy and Immunology, Potsdam
Isolation of Exosomes Using Viscoelastic Fluids in a Microfluidic Device (PDF)
Daniil Mirosnikov, POC Solutions ApS, Kongens Lyngby, Denmark

The Planned Microflow facilitiy at PTB (PDF)
Corinna Kroner, PTB National Metrology Institute of Germany, Braunschweig
Liquid/Liquid Slug Flow and Mass Transport in a Micro-Capillary Reactor - Simulation and Experiment (PDF)
Peter Ehrhard, TU Dortmund - Fluid Mechanics
Lab-on-Chip: A Universal Microfluidic Platform for Molecular Diagnostics
Franz Lärmer, Robert Bosch GmbH, Stuttgart
Micro Fluidic System for the Investigation of the Synovial Liquid by X-ray Scattering Methods (PDF)
Florian Wieland, Helmholtz-Zentrum Geesthacht (DESY outstation), Hamburg
Isolating Adherent Single Cells - The Taming of the Shrew (PDF)
Chris Wetzel, MMI Molecular Machines & Industries GmbH, Microscopic Single Cell Isolation, Eching
Poster
Wiese, M., et al., microGUT: An in vitro model of the human gastrointestinal tract, Luxembourg Centre for Systems Biomedicine, University of Luxembourg.
Redmer, B., et al., A novel concept for optical concentration determination of hemoglobin derivates in non-hemolyzed human blood, Medical Sensors and Devices lab, Technische Hochschule Lübeck.
Abdul-Karim, S., et al., Preliminary design of a disposable multi-position flow valve for an innovative multiple infusion system, Medical Sensors and Devices lab, Technische Hochschule Lübeck.
Fiedler, F., et al., Concept development and prototyping of a flow cell for blood preparation with acoustophoresis, Medical Sensors and Devices lab, Technische Hochschule Lübeck.