Deutsch-Chinesisches Studienmodell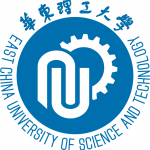 Das Sino-German College der East China University of Science and Technology (ECUST) ist aus internationalen Kooperationen entstanden mit dem Ziel, eine umfassende, interdisziplinäre Ingenieurausbildung für chinesische Studierende zu ermöglichen. Das College wird unterstützt von diversen Fakultäten der ECUST. Es beschäftigt über 50 Lehrende, darunter 30 Professor_innen. 14 Lehrende haben lange in Deutschland gelebt und gearbeitet.
Das College ist vom chinesischen Bildungsministerium authorisiert, die beiden deutsch-chinesischen Bachelorstudiengänge Environmental Engineering und Information Technology gemeinsam mit der Technischen Hochschule Lübeck zu betreiben. Von den jährlich ca. 250 neu eingeschriebenen Studierenden nehmen knapp 80 an dem deutsch-chinesischen Studienmodell teil. Darüber hinaus betreibt das Sino-German College einen Austausch von Studierenden (Bachelor und Master) und Lehrenden mit der TH Lübeck.
Das Sino-German College kooperiert auch mit anderen deutschen Hochschulen, darunter die TU Berlin und die Hochschule für Technik Stuttgart.