Deutsch-Chinesisches Studienmodell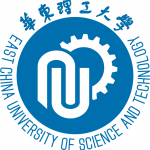 Seit Septeber 2004 führen die TH Lübeck und die East China University of Science and Technology (ECUST) in Shanghai gemeinsam die englischsprachigen Studiengänge Environmental Engineering (Umweltingieurwesen) und Information Technology (Informationstechnologie) durch. Das Studienmodell ist die erste derartige deutsch-chinesische Studienkooperation in Schleswig-Holstein und gilt deutschlandweit als Best-Practise-Modell.
---
Die Studierenden erhalten einen deutsch-chinesischen Doppelabschluss.
Das Studienmodell bietet arbeitsmarktorientierte und zukunftsweisende Studiengänge an, die auf bevorzugte Entwicklungsfelder deutsch-chinesischer Wirtschaftskooperation zugeschnitten sind.
Die Studierenden verbringen drei von acht Semestern in Deutschland und bauen dadurch eine hohe sprachliche und interkulturelle Kompetenz auf.
Die TH Lübeck (ca. 4.250 Studierende) hat mit der chinesischen Top-Universität ECUST (ca. 24.140 Studierende) eine sehr starke Partnerin, mit der sie auf Augenhöhe zusammenarbeitet.
Ein kontinuierliches deutsch-chinesisches Projektmanagement sorgt für Organisation und Entwicklung des Programms sowie die Betreuung der Studierenden.
Die Studierenden schreiben ihre Abschlussarbeit in Deutschland – eine sehr gute Chance für Unternehmen, diese Talente kurz vor Studienabschluss durch Betreuung der Abschlussarbeit intensiv kennen zu lernen.
Das Projekt wurde bis 2012 vom Bundesministerium für Bildung und Forschung (BMBF) und vom Deutschen Akademischen Austauschdienst (DAAD) im Rahmen des Programms "Studienangebote deutscher Hochschulen im Ausland" gefördert.
Beide Studiengänge wurden 2010 in Lübeck und Shanghai von ACQUIN akkreditiert und 2015 reakkreditiert.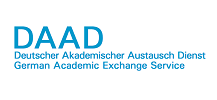 ---