The BalticFuturePort project, which is funded as an implementation project by the German Federal Ministry of Transport and Digital Infrastructure (BMVI), enables the conceptual design and expansion of 5G-based real-time monitoring and control of logistics operations at the Lübeck ports "Skandinavienkai" and "Lehmannkai".
The Smart Service World innovation report shows that radio networks are finding steadily growing use in industry and logistics, and react dynamically to changing environmental parameters. A new solution approach is a 5G cellular network, the implementation of which is also possible locally in a so-called private 5G network. The complex tasks and dynamic network configurations for the different frequency bands place increased demands on the performance, reliability and distribution of available communication resources. Therefore, the use of adaptive monitoring and intelligent evaluation is a way to not only better distribute the communication resources, but also to design the dynamic system in an adapted and reliable way for the application.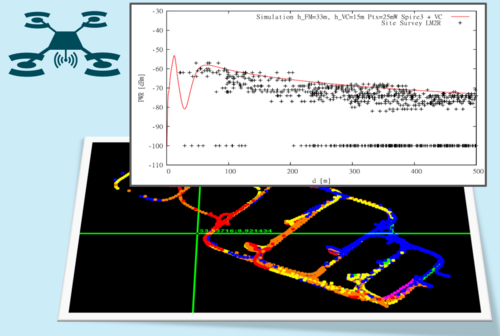 In the sub-project Model- and Threat-based Monitoring and Optimization of 5G Infrastructure, the Competence Center CoSA together with the University of Lübeck is developing a cost-effective approach for surveying 5G campus networks.
By combining simulation and modeling with modern, drone-based measurement technology and intelligent, model-based evaluation algorithms, a 5G installation can be automatically operated and monitored in line with the application and thus the demand. Network utilization in 5G networks, but also disturbances as well as shadowing can lead to data loss and thus to potentially critical errors in the partners' application. For safety-critical process flows in the port, it is therefore important to estimate the network quality in advance and to monitor it through continuous quality monitoring. The objective of the project is to increase the reliability and dependability of such a system and to implement and prove it in the test field in the port of Lübeck.
Further information about the subprojects of all partners can be found under the following link:
Baltic Future Port

or through the new information film (english subtitles):
---