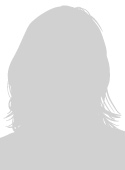 Since July 2017 I am research associate at the faculty electrical engineering and computer science at the University of Applied Sciences Lübeck. I deal with human-centered design of data visualizations and user interfaces using various usability methods such as paper prototyping and eye tracking etc.
2017-today

Research associate at the University of Applied Sciences Lübeck
2016-today
Freelance graphic and web designer (creative-material)

2013-2015

Media production and public relations at the Fraunhofer EMB

2012-2017

Study of Computer Science with the degree "Master of Sciences" at the University of Applied Sciences Lübeck

2010-2012

Student Assistant at the Fraunhofer EMB

2009-2012

Study of Information Technology and Design with the degree "Bachelor of Sciences" at the University of Applied Sciences Lübeck

2006-2009

Study of Visual Communication with the degree "

Communication Designer"

at the

Academy of Design in Hamburg (HTK)

2006

A-level, Hamburg
Digital media design (internship)
Brandenburger, J. and Janneck, M. (2021). A Teamwork Tool to Support Group Work in Online-based Higher Education: Exploring User Experience and the Use of Support Mechanisms by Students. In Proceedings of the 17th International Conference on Web Information Systems and Technologies, ISBN 978-989-758-536-4, ISSN 2184-3252, pages 27-40.
Kahnbach, Leonie; Lehr, Dirk; Brandenburger, Jessica; Mallwitz, T; Jent, S; Hannibal, S; Funk, B; Janneck, M; Quality and Adoption of COVID-19 Tracing Apps and Recommendations for Development: Systematic Interdisciplinary Review of European Apps. J Med Internet Res. 2021 Jun 2;23(6):e27989. doi:10.2196/27989. PMID: 33890867; PMCID: PMC8174558.
Brandenburger, J., Constapel, M., Hellbrück, H. & Janneck, M. (2019). Analysis of Types, Positioning and Appearance of Visualizations in Online Teaching Environments to Improve Learning Experiences. In International Conference on Applied Human Factors and Ergonomics (pp. 355-366). Springer, Cham.
Brandenburger & Janneck (2018). Attraktivität von Visualisierungsformen in Online-Lernumgebungen. In Köhler, T., Schoop, E., Kahnwald, N. (Hrsg.): Gemeinschaften in neuen Medien, TUD Press, S. 249-260.