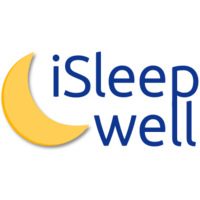 Non-inferiority and added benefit of internet-based versus face-to-face cognitive behavioral therapy for insomnia: a randomized controlled trial.
Duration: 2022 – 2025
Project partner: Universität Freiburg, FAU Erlangen-Nürnberg, Technische Hochschule Lübeck, Leuphana Universität Lüneburg
Contact person: Tim Mallwitz (Tim.Mallwitz(at)th-luebeck.de)
Funded by:
Project website: https://www.isleep-well.de
Project goal
Insomnia - i.e. an impairment of sleep behavior with disease value - is a widespread disorder and represents a serious risk factor for the development of further clinical pictures. The present clinical study aims to investigate to what extent an internet-based form of cognitive behavioral therapy for insomnia (KVT-I) has a similar efficacy as classical KVT.
The TH Lübeck as project partner develops the online platform as well as an accompanying app for the internet-based therapy.