QUALICS - Qualification Initiative for Cyber Security
Project duration: 2017 – 2018
Project partner: Technische Hochschule Lübeck, Life Science Nord Management GmbH, oncampus GmbH.
Contact: Juleka Schulte-Ostermann (Juleka.Schulte-Ostermann@th-luebeck.de)
Project background
The aim of the project of the Life Science Nord cluster, the Lübeck University of Applied Sciences and oncampus GmbH is to develop a demand-oriented training program on the currently urgent topic of IT security (also known as cyber security) for employees in the life science sector in Schleswig-Holstein. With the increasing digitalization of products and processes in the life science sector, the topic of cyber security is becoming a central influencing factor for innovation, value creation and economic success.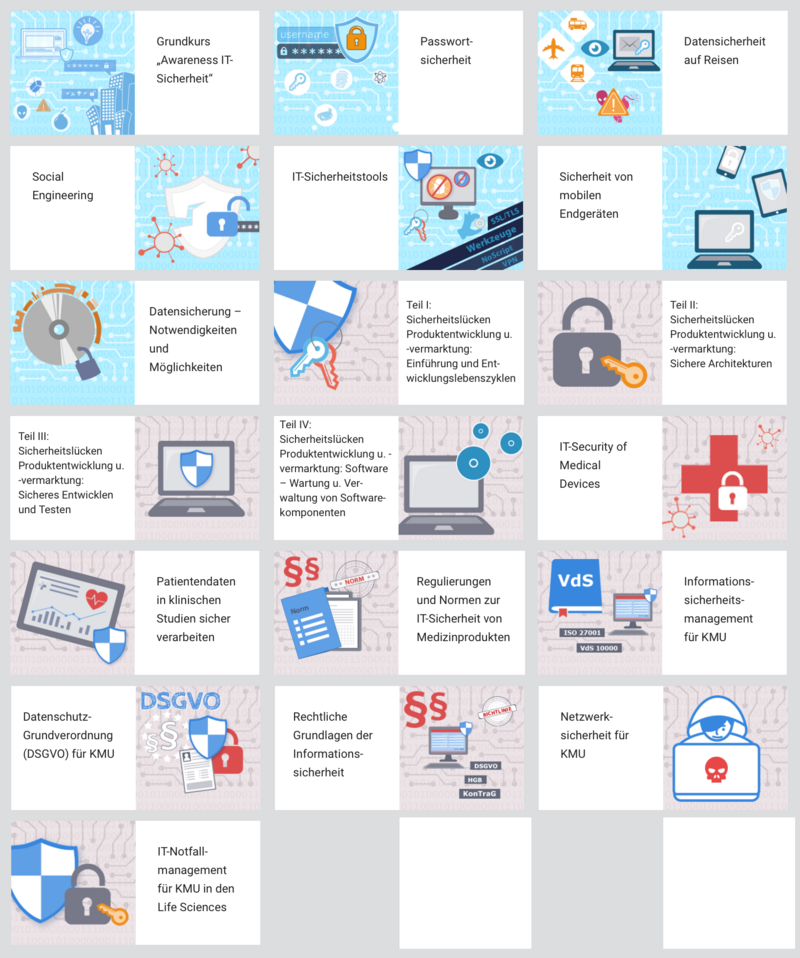 Project goal
The training program developed in the project supports employees in keeping pace with technical developments by imparting knowledge, skills and competencies in the field of cyber security. FHL, LSN GmbH and oncampus GmbH are developing a practical and up-to-date training program that is being co-developed by companies in the sector and tested on a pilot basis.
The offerings are initially aimed at employees in small and medium-sized enterprises (SMEs) with operations in Schleswig-Holstein. Following the project launch in January 2017, the new training courses will be developed over a period of 18 months and then tested in a 6-month trial phase.